Louise Lovell jewellery
Finally getting around to uploading our pics from August with Louise Lovell Jewellery.
Louise makes beautiful, hand-made jewellery and her latest collection is full of romantic, muted rose prints, cherubs and pin-up girls.
We went along to Louise's lovely farmhouse in Monmouth and shot the collection on a gorgeous sunny day.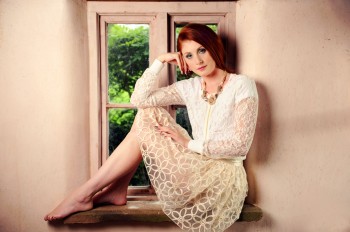 Louise's garden made the perfect backdrop with its apple trees and views of the surrounding hills, as her bantams strutted around the grass and we ate homemade coffee and walnut cake.
Matthew Horwood took the pics (matt-horwood.com), Amelia Thomas was our model and Dominik Sacchetti at Bobbi Brown in House of Fraser, Cardiff, did Amelia's make-up.
Here are some of my favourite pics from the day.
You can see the full collection at www.louiselovell.com
Get in touch with us at clairefrees@gmail.com if you're interested in your own shots for your business.