Refresh your wardrobe for party season – November offer
Hands up who's already thinking about what they're going to wear for party season and Christmas?
Do you feel tempted to go on a fast fashion spree, spending excessively on another haul of cheaply-made pieces that you'll feel dissatisfied with by next year?
Giving your wardrobe some love, knowing what you already own, and how to wear it better is the first step towards sleek and stylish dressing.
I'm offering a half-price Wardrobe Edit or Shopping Session on bookings made during November 2019, to get you started.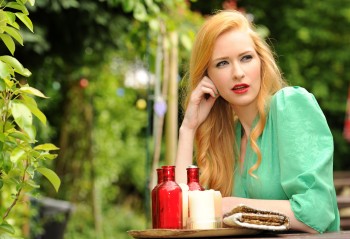 From the comfort of your own home, I'll Upstyle your wardrobe for you, and show you how you have waaaay more outfits than you think you have.
My two-hour introductory sessions are usually £150 but for the whole of November, they'll cost £75.
In that time, I'll go through your wardrobe, helping you to Upstyle what you already own so that you can buy less (or nothing) this party season and beyond.
I'll put together for you a selection of 'new' outfits, and share my tips for creating a timeless wardrobe that you can 'shop' from any time you need to.
If you're buying one as a gift card for somebody else – great Christmas present! – your voucher can be redeemed any time before April 2020.
I offer evening and weekend sessions, too.
Alternatively, you can book a Pre-Loved Shopping Session on the high street – where I'll help you to shop for luxe items in vintage/charity/thrift stores. November offer applies.
(You can take a look at some words from lovely clients on my Testimonials page.)
Drop me an email at clairefrees@gmail.com for more information and to book before November 30.
*Photo: Matt Horwood.
*Model: Signe Springe