What you can find at Ripple – Cardiff's new zero waste store
"This isn't a trend. It's a call to action."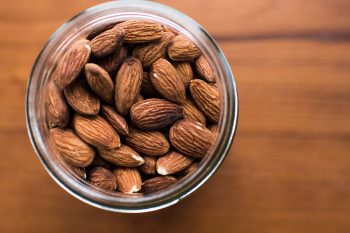 Zero waste store, Ripple, opens in Cardiff today.
Here's some of what you'll find at the shop on Albany Road, Roath. Get your empty containers ready.
Yoghurt
Free range eggs
Riverside Sourdough bread
A crisp packet drop-off point
A freezer full of frozen vegetables and fruits and plenty of berries
Oats, grains, beans, nuts
Muesli and granola
'Lots of things covered in chocolate' – like sweets and fruits
Dried fruits
Detergents
Washing up liquid
Body wash, shampoo bars
Organic towels
Organic slippers
Glass bottles filled with kombucha
Oils and vinegars
Ethically-made clothing
Ripple was founded by Cardiff's Sophie Rae, who used crowd-funder Kickstarter to launch the project – raising more than £30,000 in 13 days.
She's just opened the shop's doors – you can visit until 6pm today [Wednesday, November 28] and buy zero-waste groceries and gifts – late night openings are planned.
Sophie, who hasn't bought any new clothes since 2016, came to talk to our journalism students at Cardiff Metropolitan University in October and told us what to expect from the store.
She said: "We all know we have a major problem with plastic and I didn't want to be a part of the one-use, waste culture, anymore.
"It took me two years to change – the way I did it was I knew I had to make small changes.
"Food is a very easy change to make if you want to make a difference."
Much of the stock is housed in 132 glass gravity bulk bins along the walls – it will be weighed and sold and then sent away in the customer's own container (Sophie has plenty of spares, too.)
Campaigners have long been arguing the way we shop needs to change.
This month, we learned Britain's top 10 supermarkets send out 810,000 tonnes of single-use plastic every year, on top of 1.1 billion single-use bags, 958 million "bags for life" and 1.2 billion plastic bags for fruit and vegetables.
Today, the Independent published a study that suggests chemicals from plastic changes the behaviours of marine animals, leaving them more vulnerable to attack.
"I think the reason we have this problem is because we were told that life needed to be made easier and quicker," says Sophie.
"Plastic has seeped into every area of life, and now we're realising it's staying around for ever.
"Every day I think, what is the best I can do?"
Her advice? Start small.
"You'll notice how quickly and how easily that grows.
"By 9am, often somebody's plastic footprint is huge.
"If you can swap your plastic bottles, then your coffee cups, then perhaps menstrual products and razors, then toothbrushes, you'll be helping massively.
"If eight billion people make one systematic change, that's huge."
Change needs to come from the top, adds Sophie, as WWF and the Resource Association tells companies they should be charged a fee if they fail to incorporate recycled materials into their products or packaging.
"I want to be part of the circular economy.
"And I don't want to go without modern luxuries. We don't have to. There are lots of alternatives.
"I like to think of it as low impact, rather than zero waste.
"I'm in this for the long term and I want to help people to consume consciously.
"It's not a trend. It's a call to action."
Follow the store on Twitter @ripple_living
Ripple is at 102 Albany Road, Cardiff.
With thanks to the second-year Culture, Media and Sports Journalism students at Cardiff Metropolitan University, for the interviews.